Crime Stoppers will pay up to $1,000 if your tip leads to the ARREST or filing of criminal charges of a crime.
We don't know who you are but we pay to know what you know.
Now with 3 ways to submit your information:
Use the P3 Tips App found in your devices App Store,
Call 806-669-2222, or
Submit a web-tip using the link to the left
"Unsolved Crime"
Allison's "Gun Looting'" thief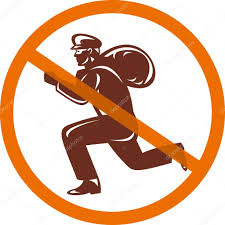 On 10/19/17 during the overnight hours, an unknown person entered into a vehicle in the 200 block of North Keys Ave in Allison. Once inside the vehicle the person helped themselves to a Walther PPX handgun. The Wheeler County Sheriff's Office is investigating this crime and needs your help to bring the "Gun Looting'" thief to justice. If you have any information regarding this crime, call Crime Stoppers at 669-2222, or submit your information via webtip on this website, or through the P3Tips app located in your phone's app store. You will remain anonymous and if your information leads to the arrest or filing of criminal charges against the person responsible for this crime, you may earn a reward of up to $1,000.00.